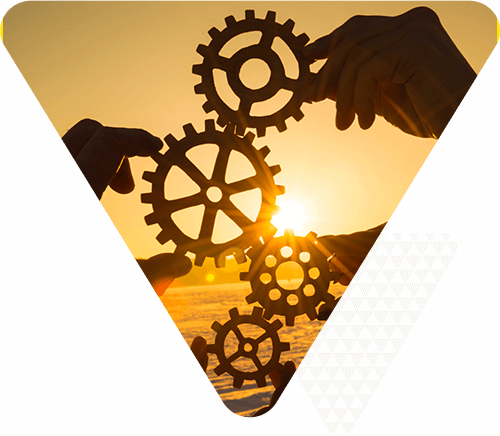 At Organizational Tutors, we have executive functioning tutors in NYC, Westchester, NY, NJ, CT, Los Angeles, and Boston who are available for in-person sessions. We also offer virtual support for students of all ages across the country. We follow a multi-step process to ensure we choose the ideal tutor for each student. We pride ourselves in making tailored, curated matches based on the student's individual personality and learning needs. We want your child to become a more effective learner while having a positive experience.

When a student is referred to us, an expert supervisor discusses the student's background and situation with the referring person or organization to make sure Organizational Tutors is right for the student's particular needs. If the person who referred the student isn't a caregiver, the supervisor will then talk with the student's caregiver(s) to learn more about the student's learning challenges and strengths, learning style, interests, and personality. This helps us identify the tutor within our independent network who will be the best fit for the student since having the right tutor is essential to achieving success.
All of our clients participate in an initial 75-minute consultation with their tutor. The tutor will spend 30 minutes with the caregiver(s) and 45 minutes alone with the student. The purpose of this meeting is for the tutor to learn more about the student and the family, begin to build a rapport with the student, and to develop an open, communicative relationship with the caregiver(s). It also allows the tutor to establish a set of concrete goals and plans for the tutoring moving forward. Following the consultation, the tutor will provide the caregiver(s) with a comprehensive written follow-up outlining their initial assessments and tutoring recommendations.
After the initial meeting, regular sessions will last between 60 to 75 minutes with the entire session being dedicated to the student. Tutors will often communicate with students throughout the week as a way to make sure the student is following any plans, knows when the next tutoring session is, or is prepared for any large assignments or tests that are on the horizon. Of course, we keep caregivers in the loop too. After each session, the tutor sends the caregiver(s) an email. The email will include a summary of the session, any specific goals that were set, any upcoming projects or deadlines, and the plan for how the student will manage these projects. By keeping the caregiver(s) up to date, they can take any active role in supporting the tutoring process.
Depending on the student's needs, the tutor will recommend the number of weekly sessions, though two sessions per week is appropriate for most students. Of course, arrangements can be made to increase or decrease session frequency or duration. We strive to be flexible without compromising the student's support systems.