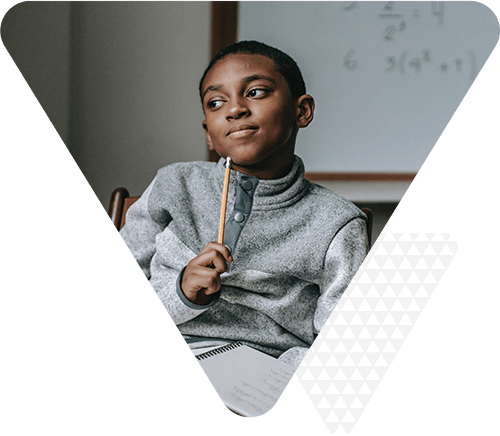 Program Mission Statement
For the past fifty years, there have been increasingly significant gaps in opportunity growing among children in the United States. A wide array of factors including socioeconomic status, race, and discriminatory laws, policies, and structures leave children, particularly those with multiple marginalized identities, at a disadvantage in their education. Although effecting significant, impactful change is a formidable task, we are sincerely motivated to work to move the needle.
While we know that larger systemic changes are essential to bridge gaps, we can still take important smaller steps to help individual students impacted by these oppressive systems. Extensive research shows that we as educators and coaches are uniquely situated to help effectively combat loss of learning through: 1. frequent, 1:1 or small group tutoring sessions and 2. support focused on developing students' proficiency in organizational and EF skills. Through these avenues, we can empower students with the requisite foundation to achieve positive outcomes in academic, occupational, and social-emotional realms of life. Organizational Tutors' mission is to increase access to strength-based, targeted Executive Functioning tutoring. We aim to equip students with the skill sets and framework foundational to shaping their educational landscape, achieving their learning goals, and thriving more independently in the classroom and beyond.
In summer 2022, Organizational Tutors, with support from our generous learning community, will launch its second run of the Summer SELF program. Our team of expert Executive Functioning tutors will provide low fee coaching services to students with learning challenges and financial need who have fallen behind in their learning. Our goal with this program is to empower these students with effective tools and skills to get back on track in their learning in preparation for the fall term and beyond.
During the six sessions of the Summer SELF program, tutors will introduce students, across developmental levels, to fundamental skills associated with executive functioning. Specifically, all students will receive coaching and support around improving their physical organization, time management skills, goal setting, and planner systems. Tutors will integrate into sessions an introduction to mindfulness, as a powerful tool for self-regulation, and metacognition, which can help a student develop greater insight into themselves as a learner and how they learn best.
Additionally, over their 6 sessions together, tutors and students will dive deeper into an important aspect of a student's academic self based on their specific area of need. Tutors will integrate aspects of executive functioning across focus areas, as they create plans to achieve these specific academic goals.
$600 will secure a complete Summer SELF 6-session package for one student. The package cost covers tutoring, supervision, training, curriculum, and materials. Organizational Tutors will not profit from this initiative.
Our goal is to enroll at least 100 students in this our pilot of Summer SELF. The generosity of our community members can make this goal a reality.
1.
Venmo @OrganizationalTutorsLLC. Please reference Summer SELF and your contact email in the memo.
We can apply any contribution level towards sessions and sincerely appreciate all support.
We look forward to learning from our pilot of Summer SELF. In the future, we hope to grow this initiative further and apply for 501(c)3 status.